About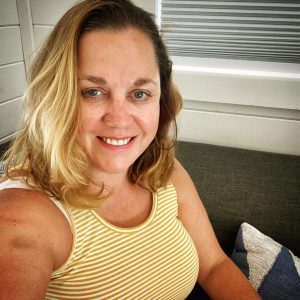 Hi, I'm Eliza, and ever since I can remember I have loved to make things. In fact, I love to make so many different things that it has been hard to focus on just one. For a long time that made it hard for me to sell the things I make because I'm often switching between so many different project.
I was raised by two very diverse fine artists so creativity has been second nature to me. I have always made art as a way to express myself, to beautify my home, and to give to those I care about. I particularly love the medium of collage with fiber art.
I had a wonderful stand-in grandmother called Tante. Technically she was my first cousin twice-removed (my grandmother's cousin) and she taught me to knit, crochet, and sew when I was only five years old! I have used crafting as a way to relieve stress and pass the time. I spent most of my childhood in and out of the hospital for months at a time so I had lots of time to kill.
Now, a mother of two living on a beautiful island, I spend my time making art, crafting, and enjoying my life. I hope you enjoy perusing my site.